A MAZE. / Berlin 2023 - Opening
07/05/2023
---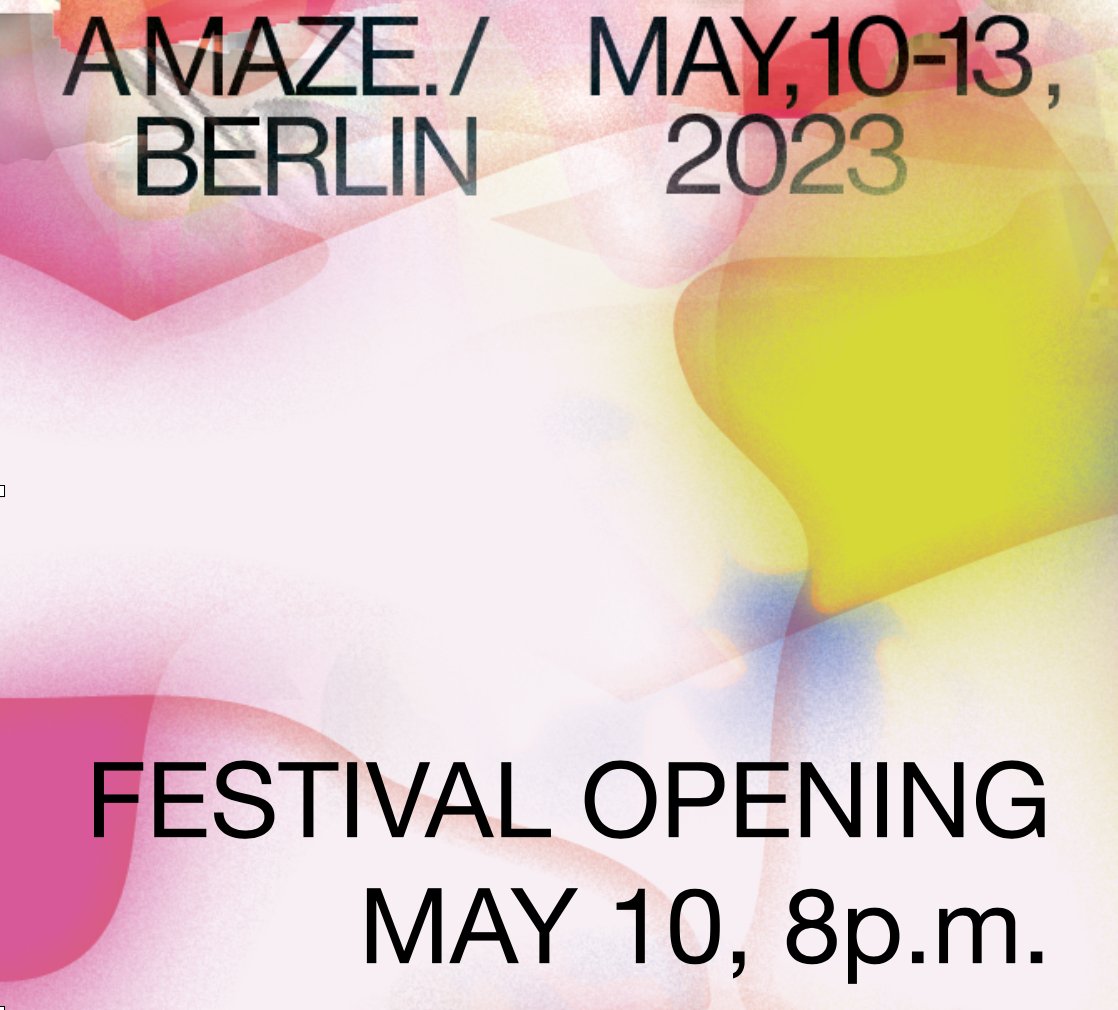 Opening of A MAZE. / Berlin on May 10th - 20:00 everyone welcome!
The Opening Ceremony of #AMaze2023 is a can't-miss spectacle!
Entry included in festival pass or w/ 10€ special ticket 🎟️
Speech by @ST0RN0

Performance: "SEX! At Alexanderplatz" by @FantasiaMalware

Performance: "Vanilla Secrets" by Micha Hoppe & Philip Theurer
🎟️ Tickets: https://eventix.shop/antaj2uu
---
Share this!